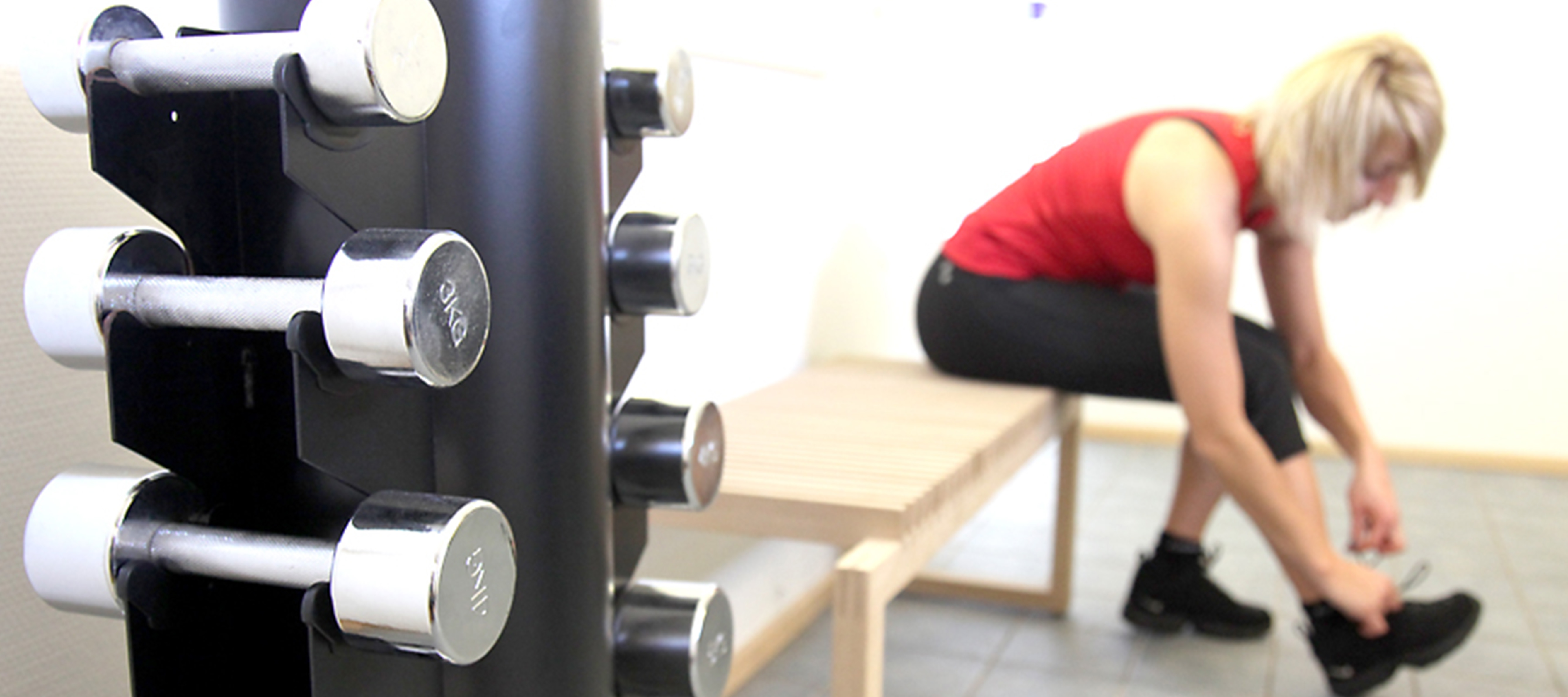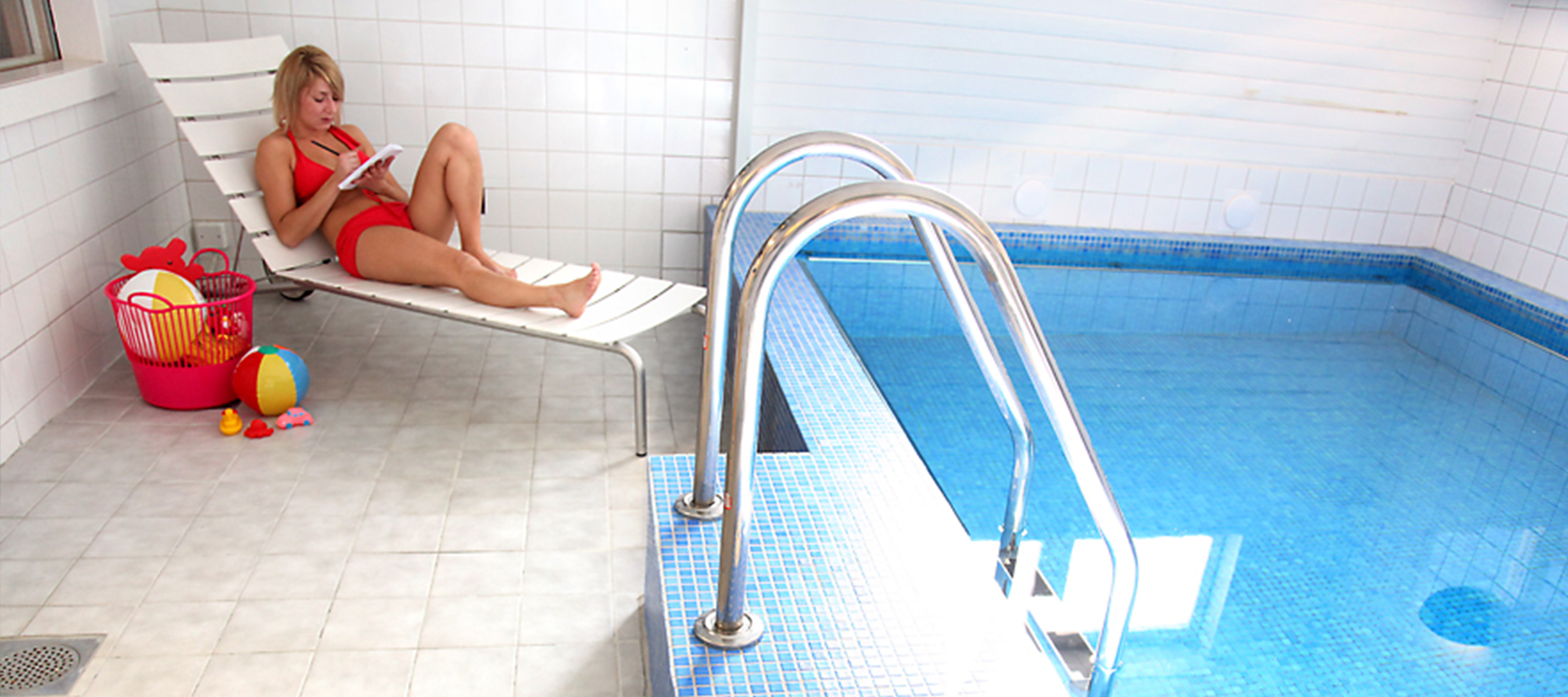 Pool and relaxation in Hotel Conrad
In the Yellow house we have a small relaxation facility with two saunas. The saunas are free to use for all our guests. Reservation is not required, you just turn on the sauna when you feel like using it.
In one of our apartment buildings down the street we have a small indoor pool and another sauna. This facility is booked per hour.
Across from the pool we have a small gym. It has a some dumbbells, a threadmill, yoga ball and a mat. It´s available to all guests.
We also cooperate with Wellness Studio, the gym across the street. Show them your key card to book workouts at 50% off.