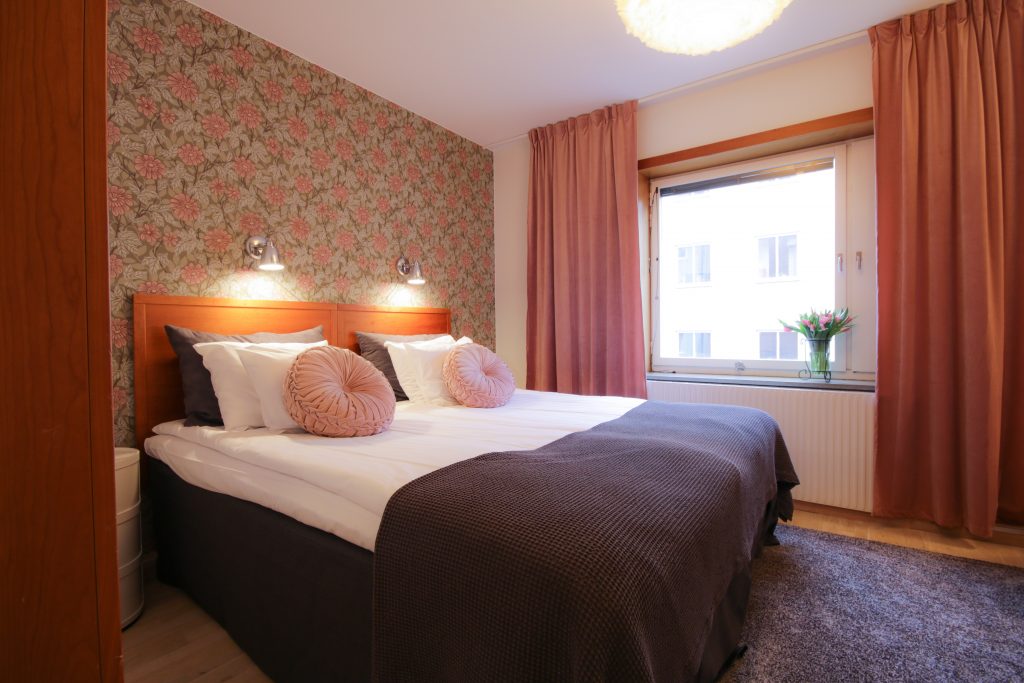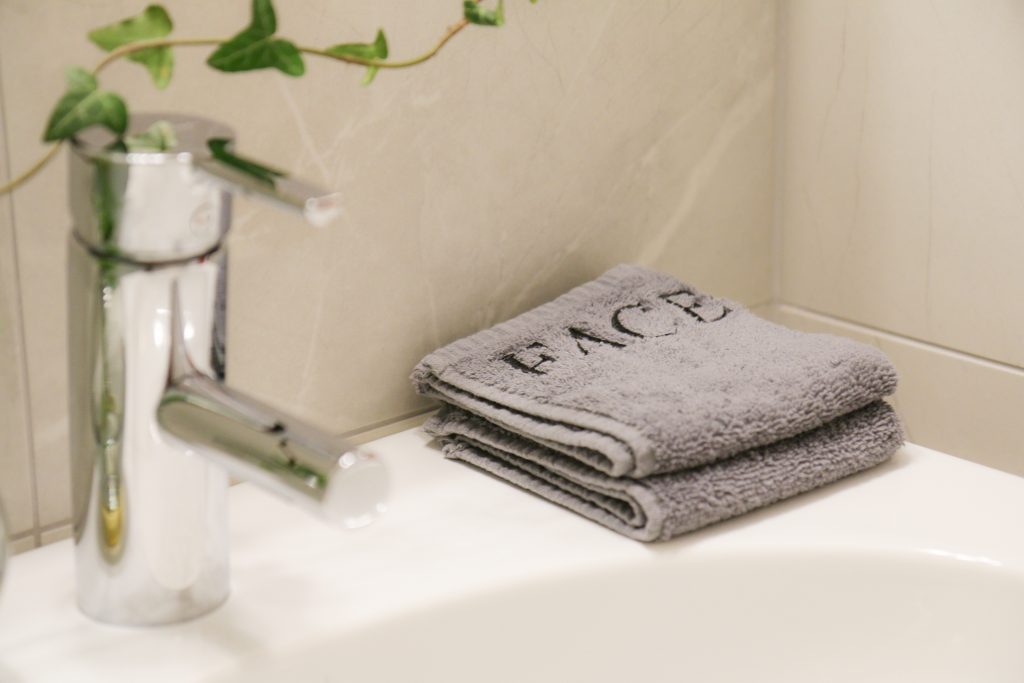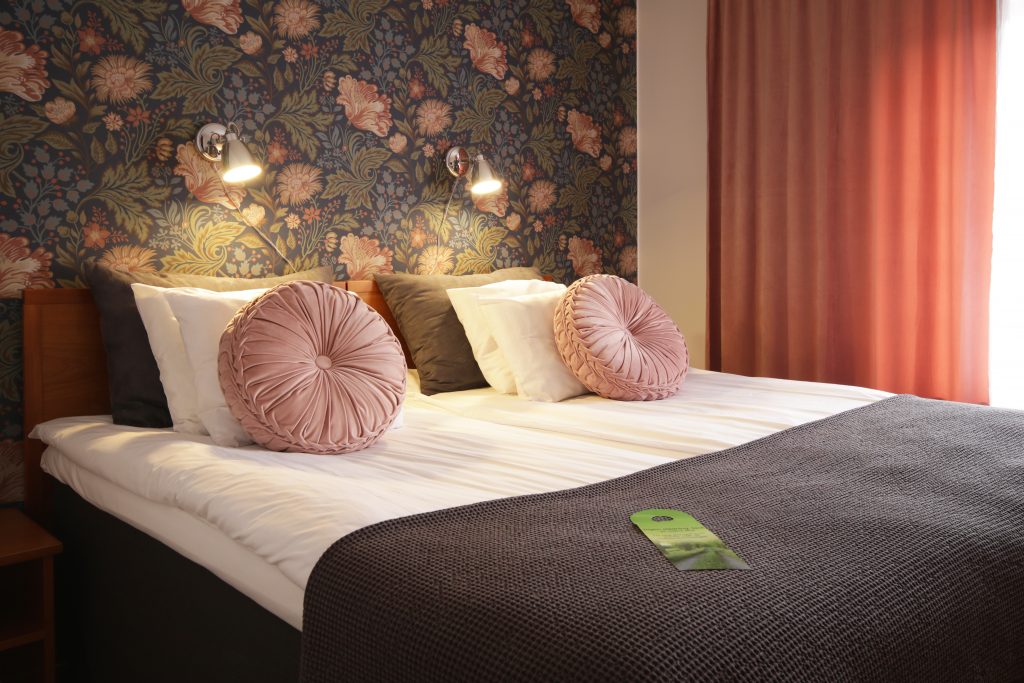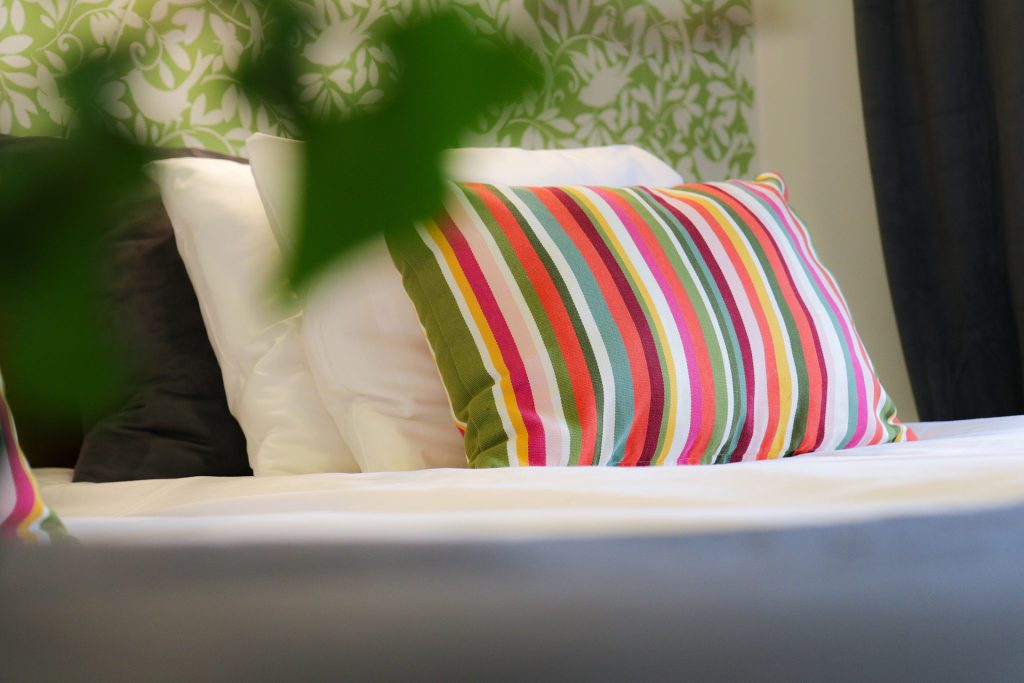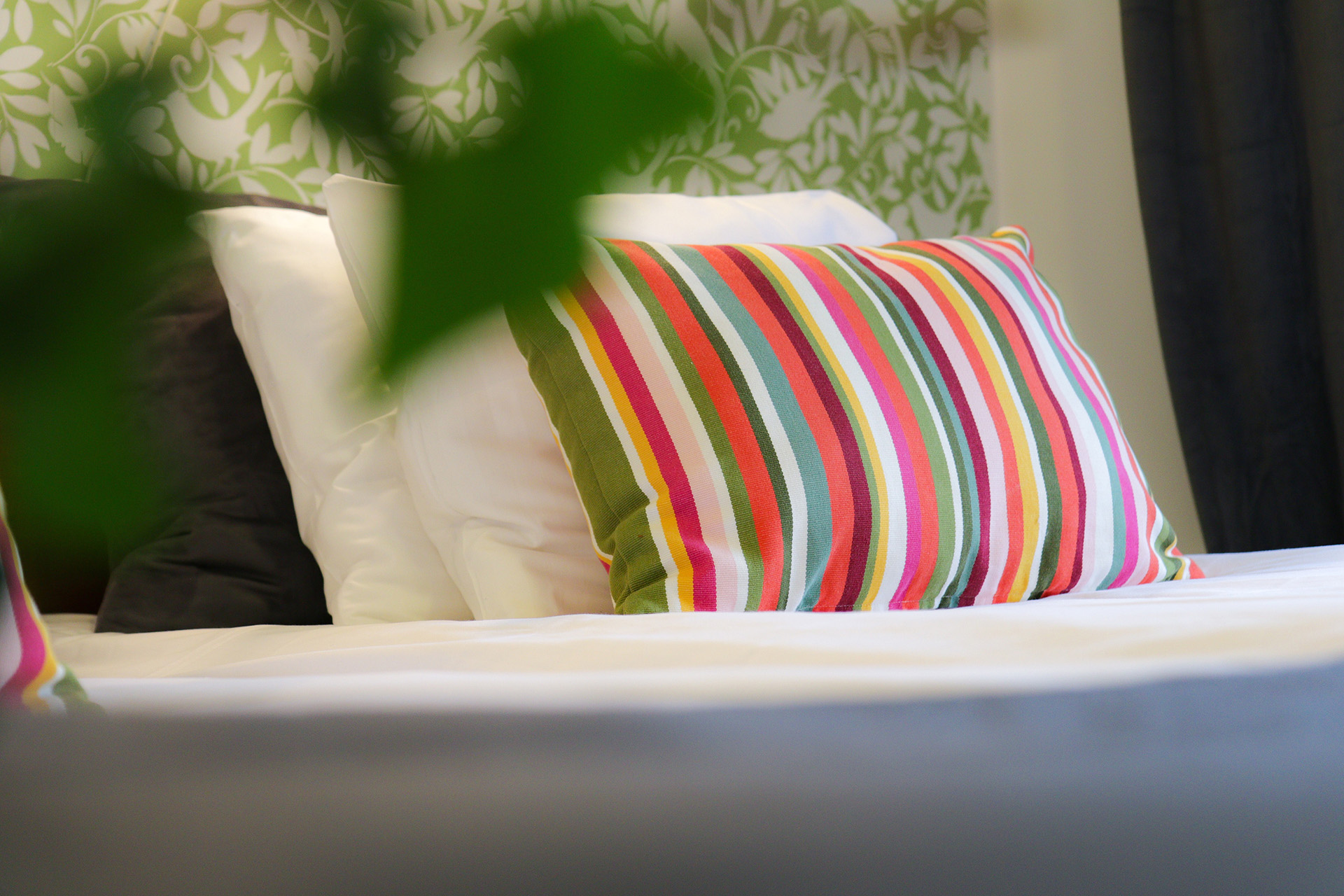 Business rooms
In the main building we have 18 business rooms divided on three floors. Each floor have their own colour scheme. The rooms are warm and cozy with nice colours, lovely background walls and a comfortable reading chair.
In these rooms we have some extra amenities for people who travel for work; a large smart-TV with apps such as Netflix, YouTube and SF Anytime, there´s also  a kettle, coffee and tea.
The business rooms have two 90cm beds that´s separable if you for example are two colleagues sharing a room.